Who We Are
Total Ag Solutions is a farm machinery retail business that caters for all facets of the agricultural, lifestyle and specialised mowing communities across the Riverina through sales, parts and servicing of their core brands; Kubota, Krone, Deutz-Fahr, Versatile and Hardi.
Why Choose Us
Our Experience
Our Total Ag Solutions team in Wagga has over 40 years of combined industry experience. It is the knowledge and skill of our experienced staff that makes Total Ag a strong and cohesive team.
Our Loyalty
Loyalty is considered to be a highly non-negotiable trait at Total Ag. Our business as a whole and our team members all value loyalty to our core customers and suppliers, which lends to our strong customer service.
Our Passion
Here at Total Ag Solutions we pride ourselves on hiring high-quality staff who are passionate about the agricultural industry. This means that we better understand the requests of our local farmers and do what we can to meet theirs needs.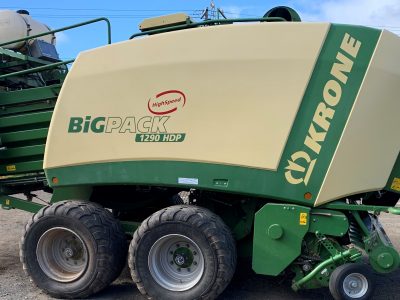 Krone BP1290HDP-HS with 29000 bales
$100,000 + GST
See details