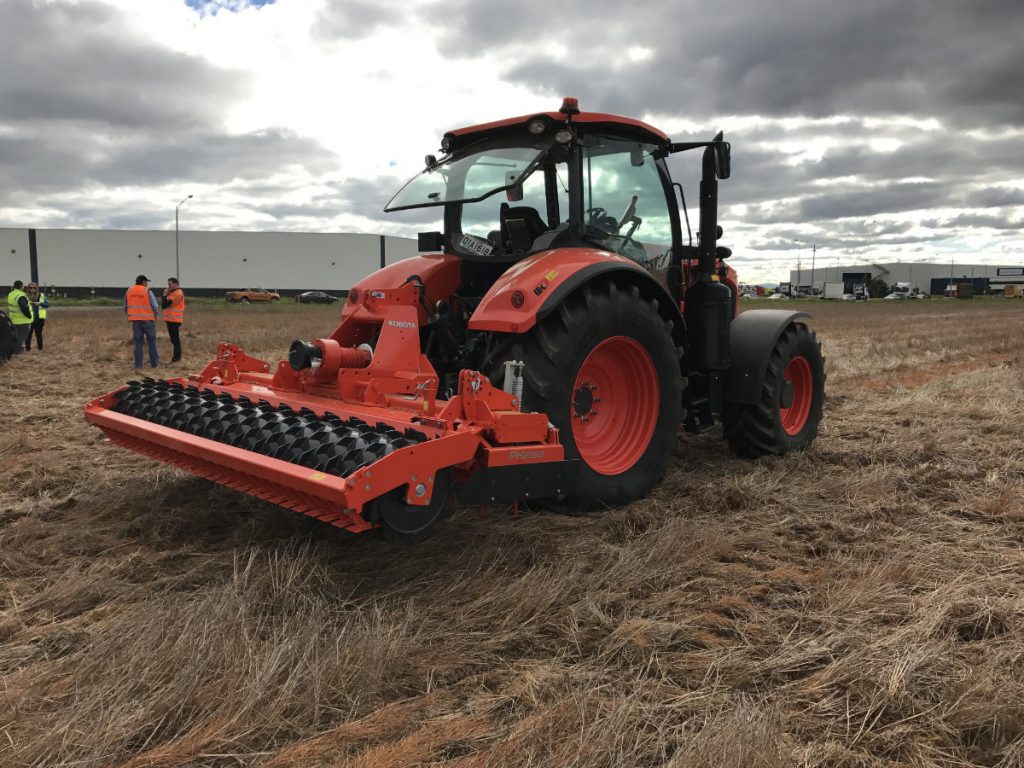 Recently Charles had the opportunity to travel to the Kubota Headquarters in Melbourne as part of the Kubota Mentor Program. It was a great opportunity to also test and further develop his knowledge of the new M7 series of Kubota Tractors that have recently been released.
These machines have been causing quite a stir within the Kubota farming community, as they are the largest Horse Powered tractor to be produced by Kubota. They boast an impressive 4 cylinder 6.1L Kubota engine and further Kubota's already outstanding reputation for quality and durability.
The overall impression given is that these machines are highly specified for the horse power range available. Although the engine used in the M7-131 through to the M7-171 tractors are identical, the larger horse power range throughout the series are being met through the use of Electronic Fuel Control Systems and various transmission options.
"You never get a second chance to make a first impression."
The machine demonstrated on the day had the upgraded Computer Control Modula display. This gives the operator the option to control numerous components within the tractor, from Hydraulic Flow rates to linkage adjustments, while monitoring engine activates, as well as an indepth headland management system and a simultaneous four task display.
The cabin fitted to the M7 series tractor boasts excellent 360 degree visibility from the driver's seat and a much higher cab operation position when compared to it's predecessor the MGX series.
The transmission options available come in the form of an infinitely variable transmission or as Kubota call it, the KVT.
This transmission, as demonstrated on the day, performed effortlessly and gave the operator the option to electronically change the rates of gear, change functions and acceleration preferances.
The overall stance of the M7 series machine is one of "Bold Orange". The M7 series tractor has the ability to compete with the larger 6 cylinder tractors on the market, through the use of a larger cubic-inch 4 cylinder engine, whilst maintaining the economy of a 4 cylinder.
From the moment you first sit in the M7 series tractors, the build quality and performance of the M7 series Kubota is obvious.
We look forward to some great reviews within the farming community of this impressive new machine.